Admiring Francis Bacon
2013
Cheryl Johnson: Abstract expressionist painting. Admiring/Après Francis Bacon: created to understand his process and technique. Mixed media, acrylic, pastel on stone paper.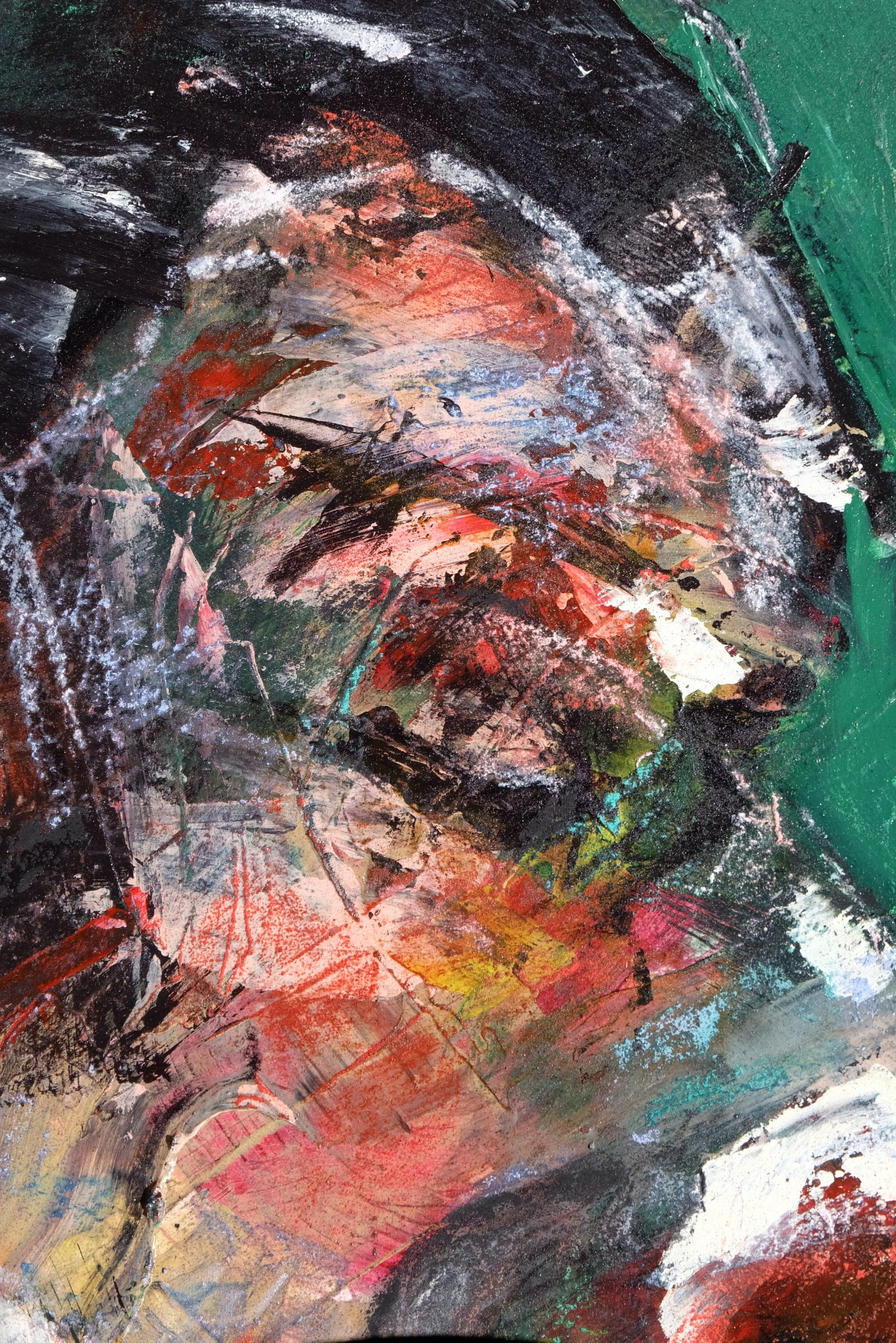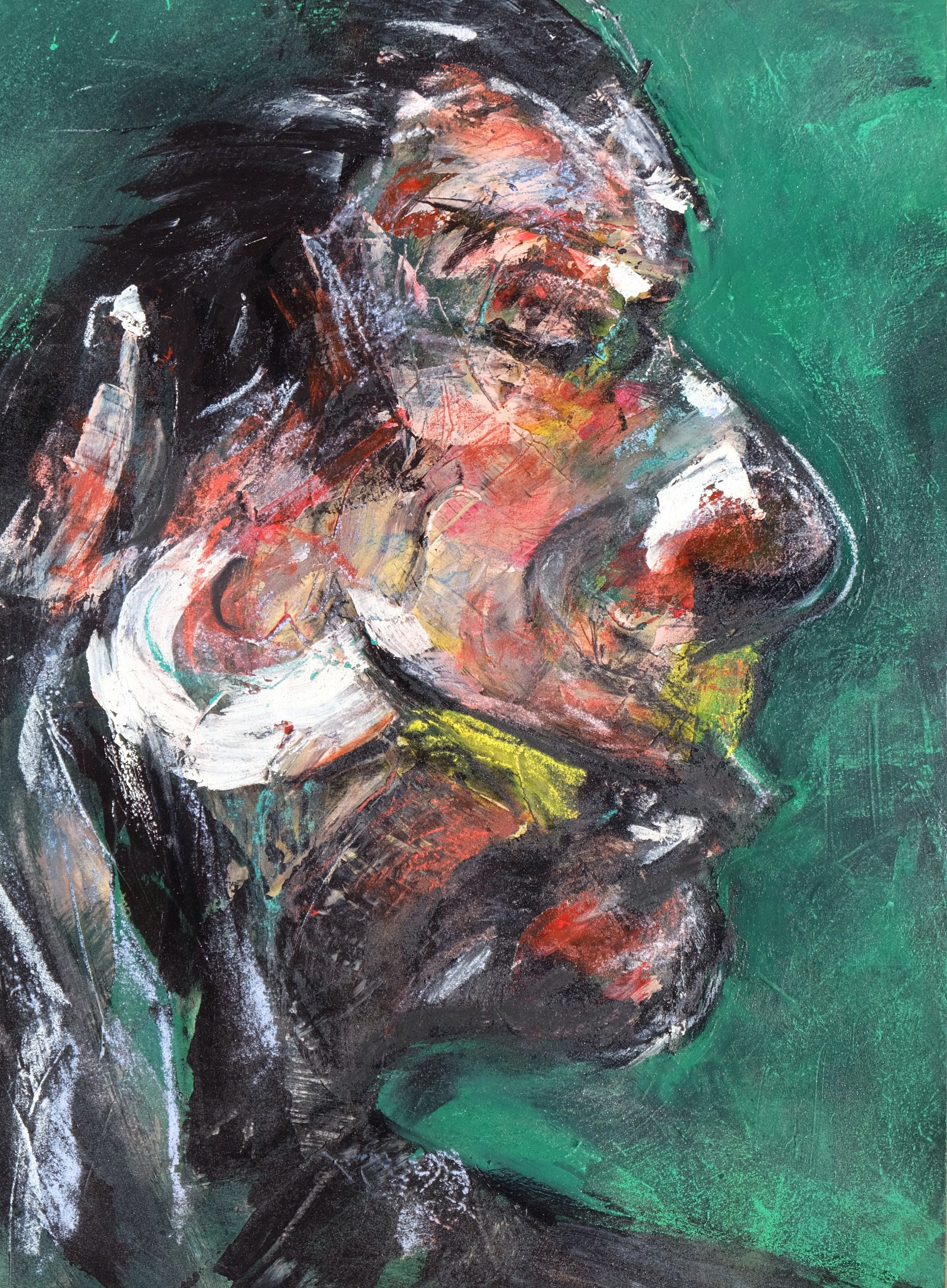 I created this work after looking closely at works by Francis Bacon. 
The work was created to possibly understand his process and technique. The particular piece I emulated was after a "Study for Head" of George Dyer, 1967, oil on canvas by Francis Bacon. Private collection. © The Estate of Francis Bacon / DACS, London, 2005.
Although I created my version in acrylic and pastel vs. oil. I found the process challenging and intriguing.