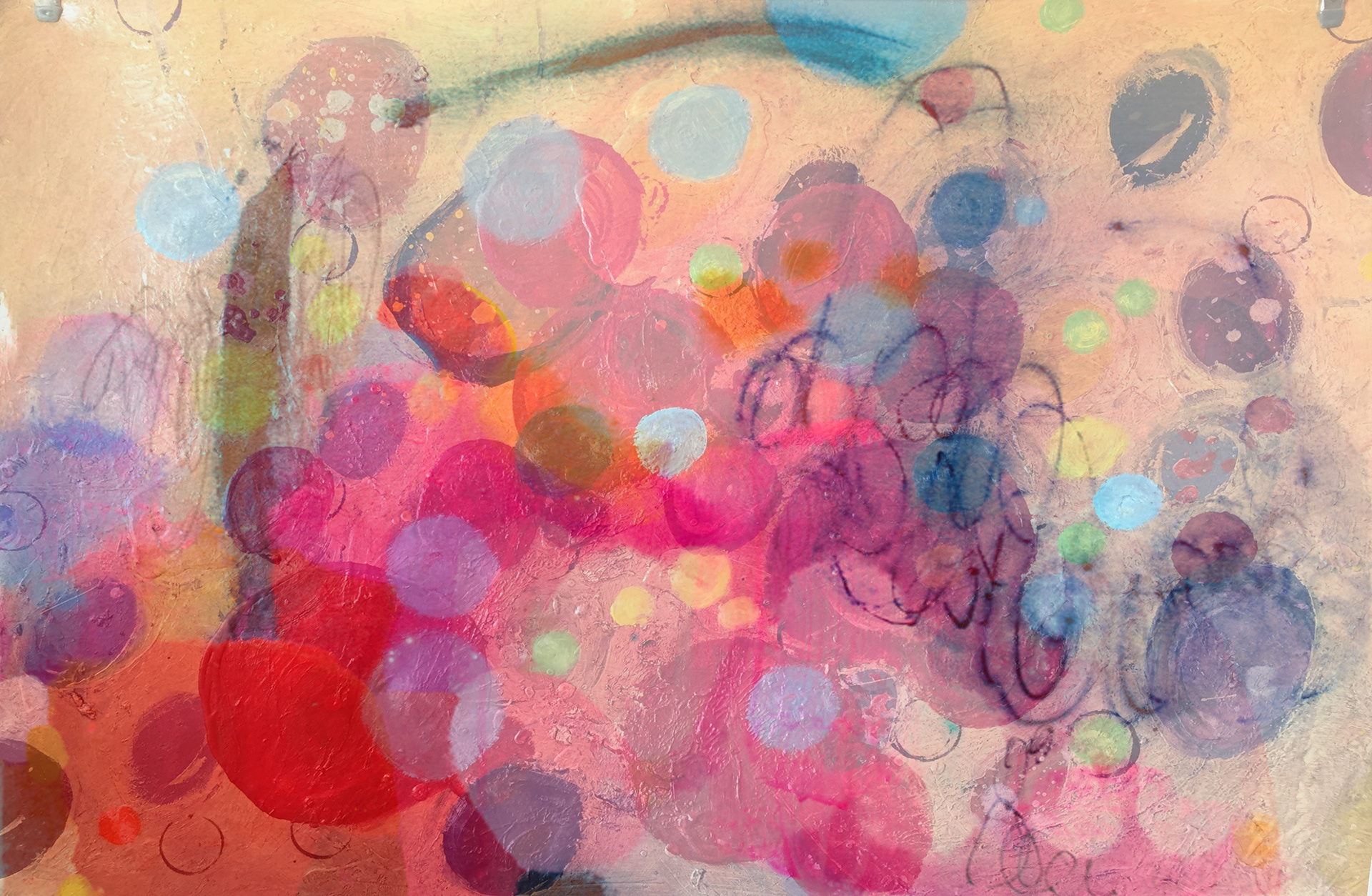 Claire de Lune Study Work in Progress a1
17' x 25" on Stone Paper, Mixed Media Oil, Acrylic, Oil Crayon, Copal Varnish
I started this project and it got muddy and so I am working on lighting it up....Stay tuned for final.
Claire de Lune
I decided to call this series Claire de Lune, because after seeing the fullest and brightest moon that I have seen in a long time I wanted to paint bright circular shapes.  Usually I paint forest looking abstracts so this was a new challenge.
Clair de Lune is French for "light of the moon,"  It is also one of my favorite pieces.
"Clair de lune" (Debussy)
, third movement of Suite bergamasque by Claude Debussy.